It's not too late to watch the most PRIDEful show on Earth!
Hosted by Frankie Grande, and benefiting the HIV/AIDS-related services of the Los Angeles LGBT Center, RAINBOWTHON will feature unforgettable performances and appearances by some of the Center's notable supporters as well as Broadway and pop stars! It will be a show you won't soon forget!
Featuring appearances from:
Ariana Grande | Jojo Siwa | DJ "Shangela" Pierce | Alyson Stoner | Jan Sport | Jewel | Jimbo | MacDoesIt | Laith Ashley | Ashley Argota | Shoshana Bean | Chaunté Wayans | Marissa Jaret Winokur | R.K. Russell & Corey O'Brien | Rayvon Owen | Alexandra Billings | Lena Hall | Shea Diamond | Kimberly Nichole | Gizzle | Salina Estitties | Jasmine Davis | Kenton Chen | August Getty | Gregory Zarian | Travis Crown | Percival Pandy | Lorri L. Jean | Tracy Evans
Also featuring pre-show jams by DJ Eléanora.
And many more!

[ultimeter id='3785′]
Learn more about TogetheRide!
TogetheRide is a nationwide virtual event mobilizing a global community to end AIDS.
We're raising $5 million and riding 1.2 million miles to support care, prevention, and advocacy work at San Francisco AIDS Foundation and the Los Angeles LGBT Center. Set a goal for the miles you move and the money you raise – then use our free app to track your activity and fundraising progress.
Join the movement at togetheride.org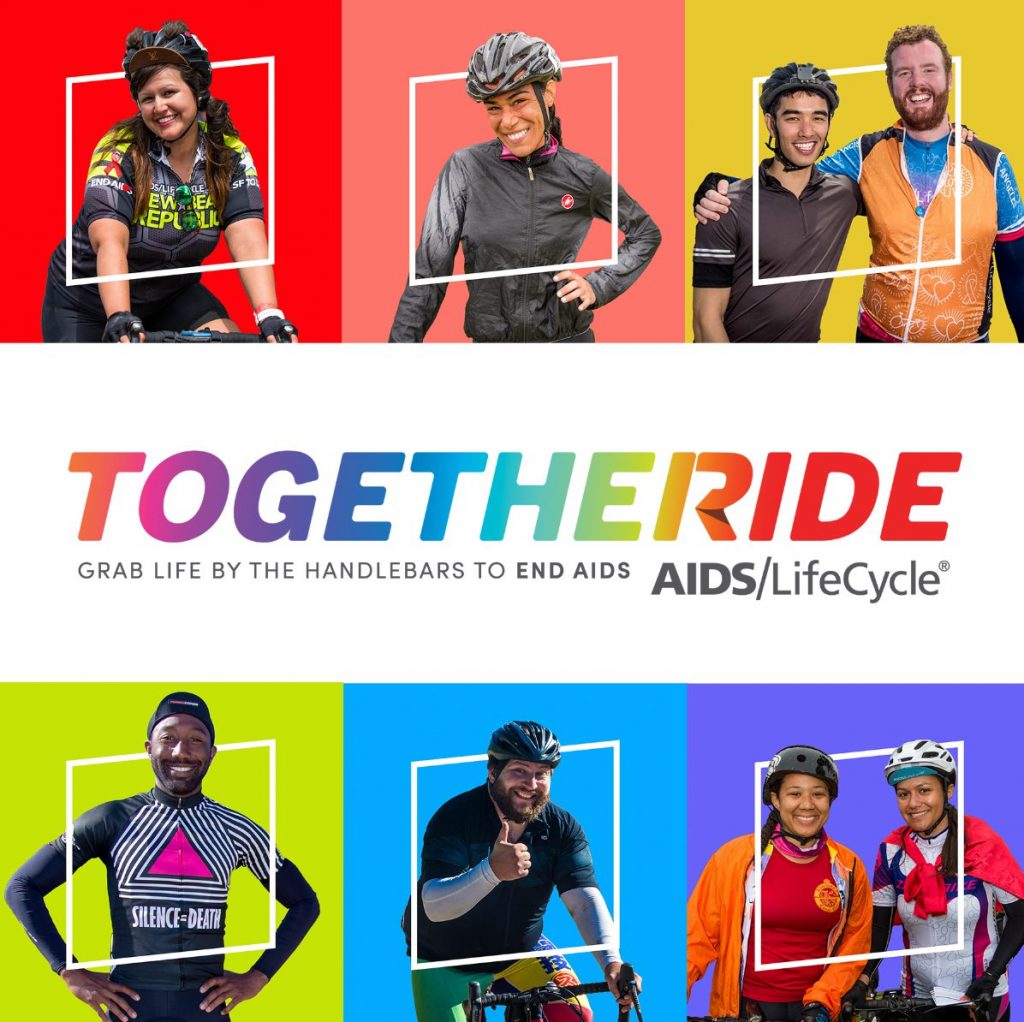 Meet our host, Frankie!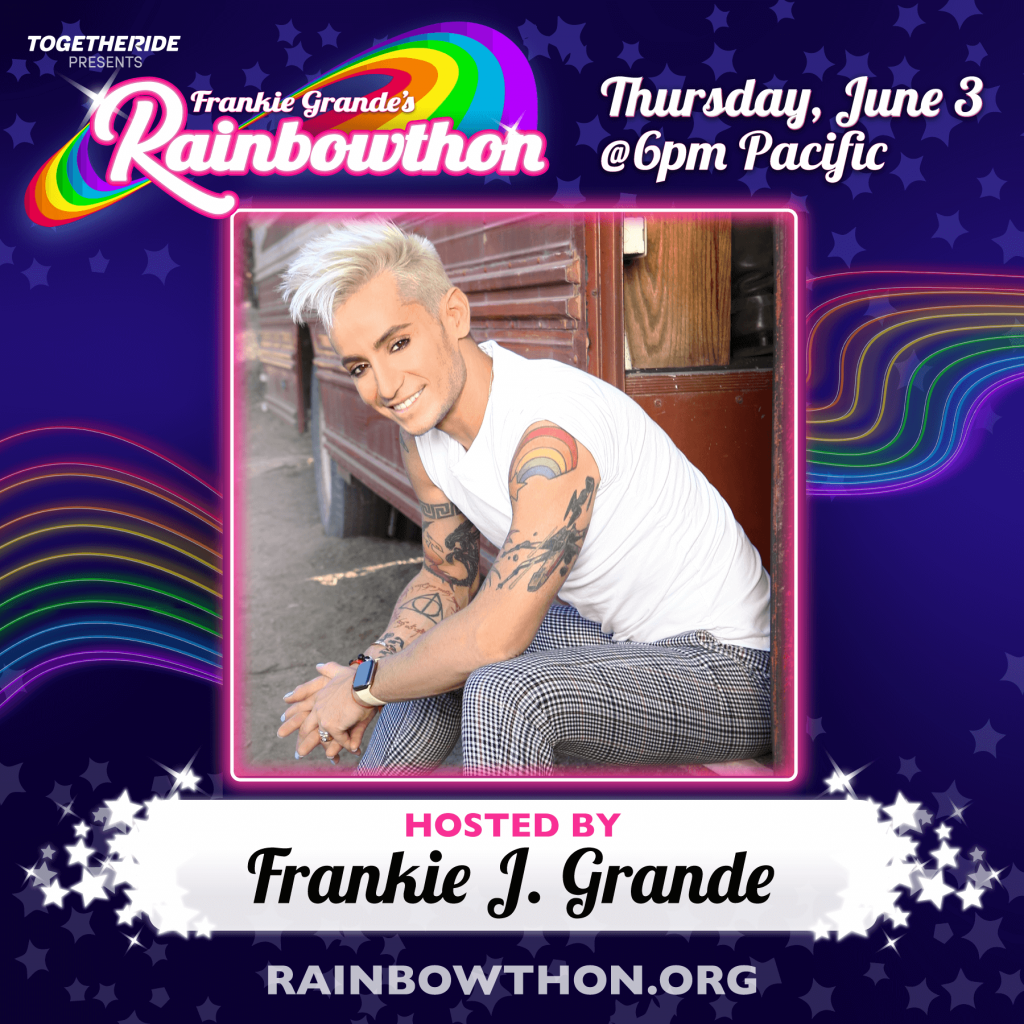 Frankie Grande is an activist, performer, producer, reality TV personality and social media mogul. He became known to the world as a stand-out finalist on the CBS series "Big Brother 16." He co-starred in the film "Spree" and the comedy series "Indoor Boys," for which he won the 2020 'Best Guest Actor – Comedy' award at the Indie Series Awards. On Broadway, Frankie made his debut in the mega-hit, "Mamma Mia!" and starred as Franz in the closing cast of "Rock of Ages", a role that he reprised in the Hollywood production. Frankie is passionate about supporting the Los Angeles LGBT Center, and volunteering at the Dodger Stadium COVID-19 vaccination site.
Join Frankie's Rainbow Riders!
Our team is excited to work together to raise funds for the life-saving services offered by San Francisco AIDS Foundation and the Los Angeles LGBT Center.
The services provided as a result of our efforts mean the world to those who receive them, and your support means the world to us.
We're working together to make HIV/AIDS a thing of the past. Will you support our team by donating to one (or more!) of our members today?